Driving lessons in Coventry and the surrounding areas - UDrive plus driving school.
---
your driving lessons in Coventry with one of the UK's leading independent Driving Schools. Offering Driving Lessons in Manual or Automatic tuition and covering the areas in The West Midlands.
Whether you're looking for weekly driving lessons. Intensive driving programs or block bookings
 in Coventry or the surrounding areas.
U Drive plus driving School in Coventry. Will help you pass your driving test
and get you driving and on the road to your future as soon as possible. Without compromising on the standard of your lessons.  Ensuring you are comfortable and enjoy your lessons from the outset.
If you're looking for a reliable,friendly and fun driving school. This is the driving school which can help you on your way to passing your driving test soon!. Without your pockets feeling too empty in the process.
You can rest assured that you are learning from the best when you join us. All of our driving instructors are DVSA (Driving and Vehicles Standards Agency) registered and DBS (Disclosure and Barring Service) checked.
Udrive plus even help with driving instructor training to ensure that you are receiving the best training possible. To help you pass as quickly and safely as possible in minimum lessons. Saving you money in the long run and increasing positive awareness for us. Regardless of driving lessons in: Nuneaton, Coventry or surrounding areas. Instructors are here to help.
Meet your Instructor.
fully qualified driving instructors operating in Coventry and surrounding areas.
The school provides informative and educational tuition. Teaching manual and automatic driving lessons. in fully insured and duel controlled vehicles, with your safety and comfort in mind.
Our staff have a passion for cars alongside the desire to help and educate people and make friends along the way.
That's why "u drive we teach"
Human just like you and totally understand sometimes it's not straight forward picking up a new subject or multi tasking in potentially dangerous situations.
you will be guaranteed a calm and collected instructor.  Who will not talk down at you and will not get agitated at pupils. The goal is for you and the instructor to enjoy the lesson.
Our goal is to make sure everything that you learn is done with precision and you are comfortable with it before moving on.
The team at udrive plus driving school.  Teach in a way that is easy to understand and make your driving an enjoyable experience.
If you live in Coventry or the surrounding areas, and are looking for an experienced and patient driving instructor. Contact udrive plus today. We provide driving lessons for people all over Coventry and surrounding areas.
Trainers don't just want you to pass your driving test. Our teams want you to be a better, safer driver's on the roads.
This is why, as a pupil you will benefit from:
* A registered driving instructor, who is assessed and their standards regularly checked by the Driving and Vehicles Standard Agency (DVSA). As well as this they are CRB (Criminal Records Bureau) checked and adhere to a strict code of conduct. which is constantly monitored.
* local instructor who is local to where you live. and will know your local DVSA test centre. – crucial when it comes to knowing the local test routes. And the best roads to practice driving on in preparation for your test.
* Reliable and flexible instructors.
* Door to door service whether that's from home, school or work, we are completely flexible to suit your needs.
* One to one tuition with your instructor. you will never have another pupil in the car with you during your lesson.
* Free theory test app to test your Highway Code knowledge and help prepare for your theory test.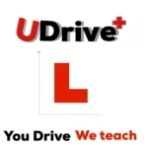 Just got your provisional Licence?
The first time you get behind the wheel can be a very nerve racking time. It is important to make sure that you choose the right instructor. We will set you at ease and are very down to earth.
Make sure you fully understand how everything works. The school always aim to  get you driving on your first lesson. I mean after all the driving school is called U Drive Plus.
Already Started Driving?
Looking to fine tune your driving ready for the test. Looking for new a driving instructor in and around the West Midlands?. Whatever your needs. Rest assured we will assess your driving. And give you an honest appraisal of your driving. From the outset We will work with you. to get your full driving license in the fewest amount of lessons possible.
Let's get on the road to that licence.