jing passed his test in Coventry test centre with 5 minor faults.
he is a student a warwick university studying further mathematics, he had 12 hours previously around 2 years before joining us. After a introductory assessment lesson he enrolled on a block lesson course and managed to pass his test before his theory test expired.
congratulations lan kiral we wish you all the best in your studies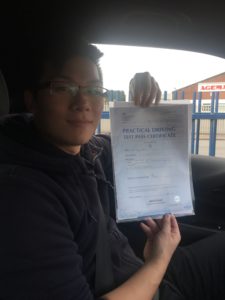 previous Blog posts
what happens on the day of your practical test?