Andrea passed in Nuneaton
Another grey day ending with a gleaming smile.
She did most of her lessons in Coventry and then decided to do her test in Nuneaton, with our tailored test routes she was able to grasp a very quick understanding of the area within only 3 hours and ended up covering much of the same route we had practiced.
…
She was asked to do two Manoeuvres in the test (Not the norm) and still managed to pass with only 4 minors.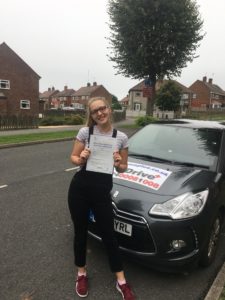 Well done Andrea, wish you all the best in your driving.
previous Blog posts
what happens on the day of your practical test?