Bogdan Passed his driving test in Nuneaton test centre with only one minor fault.
he enrolled on our intensive course for 30 hours as he needed a car to commute to work and back.
another Student who was an absolute gem to teach and was always on time to lessons even after he finished a night shift at 7am he would still be awake ready for a lesson as early as 11am.
congratulations Bogdan remember not to cross your hands when U Drive+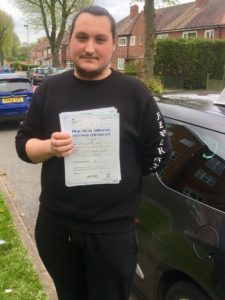 previous Blog posts
what happens on the day of your practical test?